SPECIALTY ITEMS
---
So sexy, they could make a bishop kick a hole through a stained glass window.
Like all menu items Calzones and Strombolis are made to order, but these take up to 30 minutes to bake in the oven. So please allow for extra time to make.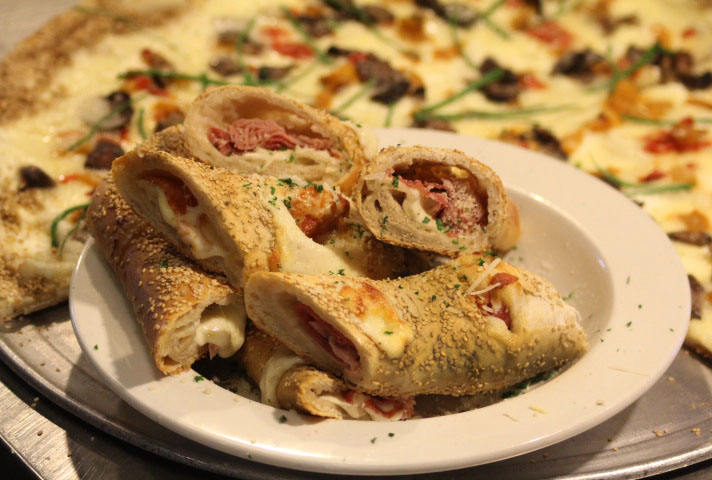 Stromboli


$9.50
---
Double smoked ham, mozzarella, salami & pepperoni, rolled & baked.
*Or customize your own
---
Garlic Knots


.75
---
Shaken in Parmesan cheese with a sprinkle of garlic. *Optional: Side of pizza sauce. (Available on the counter) 1/2 dozen $3.50
---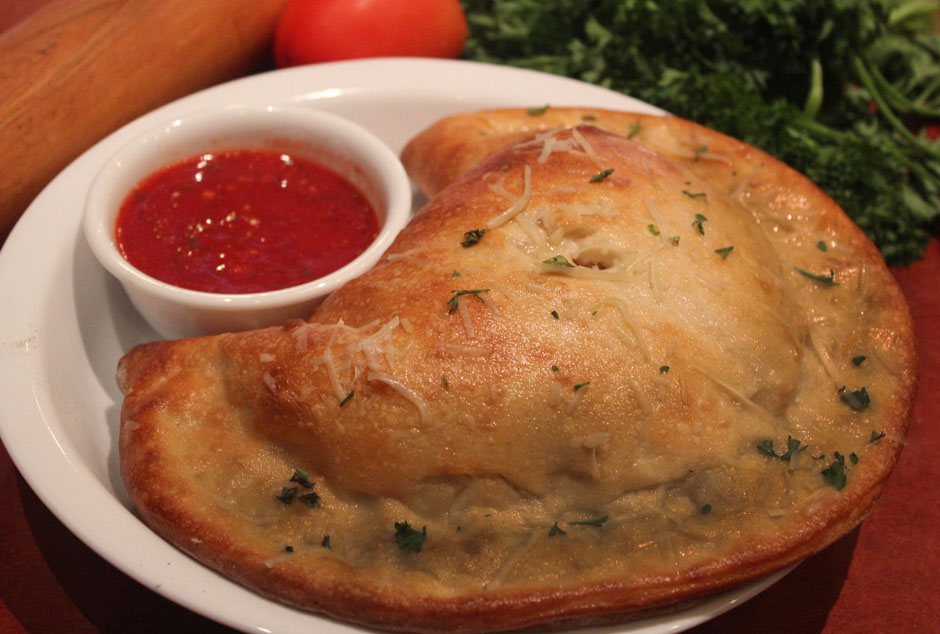 Calzone


$9.50
---
Stuffed and oozing with ricotta & mozzarella. Add fillings (see pizza topping choices .50) Gourmet fillings (see pizza gourmet toppings $1.50)
---
Chicken Finger Sub


$8.50
---
Breaded chicken tenders (optional: tossed in a wing sauce of your choice)
Fixins: lettuce, tomato, mayo, bleu cheese.